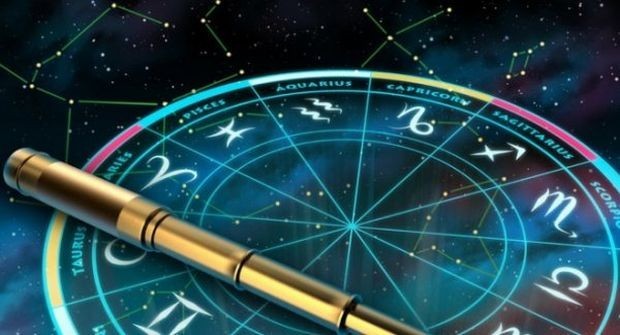 ©
Daily horoscope for Tuesday, 31.03 drawn by Svetlana Tilkova – AlenaARIES
Finish work by noon because it is important to your financial status. Do not scrutinize financial documents. Mistakes that you pay for over time are not excluded. Don't travel. Prepare your program for next week and for the new month. Tonight will bring you pleasant emotions. Family problems will upset you because you are too busy and have no time for home and loved ones. In the evening, try to make your loved one have a romantic dinner if you want to experience sexual pleasures.
Taurus
Business conversations and awareness of difficulties, as well as overcoming them, guarantee you material success. At your workplace there is an understanding that enhances the quality of your work and pay. You feel in your most active form, which irritates your colleagues. It's time for single women to think about starting a family and looking for the right partner if you want to eliminate loneliness. You can only indulge in sexual pleasures if you are sure of your feelings.
GEMINI
Get rid of the tension in the gym early in the morning if you haven't slept well and get to work. In your nervousness, you are capable of causing workplace losses. Stop demanding from your loved ones full obedience to your will. Create positive emotions. On this day you have the opportunity to express your love and create harmony in family relationships, even if you have lost it. Sex will give you a good mood and release you from the stress of the workplace.
CRAB
Your professional responsibilities at the end of the month and especially today require you to find unusual solutions. The stress of a busy week is no reason to blame your loved ones for not having done their homework. You are also required to help. Try to regain good relations with your loved ones. Do not ruin harmony for your unwillingness to be deprived of your freedom. Don't worry about having sex with your intimate partner if you're not ready to start a family yet.
The Lion
By noon, try to complete your workplace tasks. Your professional successes awaken the envy of your enemies, who once again do their best to harm you. Be persistent! Then indulge in a well-deserved rest with your loved ones or with a pleasant company. Don't count on romantic dating to become lasting relationships. Do not share your love with others so you do not get frustrated. Be sure to prove to your loved one that your sex life with him is a pleasure for you.
Virgo
You may consider on this day when to register your business. You are expecting material success, but do not allow for financial losses due to hurried investment. The work you do will earn you good income and you have to finish it. Don't waste your time talking unnecessarily. Once again, you will deal with family issues related to inheritance. Because of your feelings, they may be trying to force you to copy something to your spouse's relatives. It is best in the evening to clarify the problem and decide on your future.
Libra
Make peace of mind and do not get caught up in the criticism they make, especially if it is constructive. Don't share your plans for next month so you don't get caught up in an unexpected conflict. Expect changes in your professional life. Spend the evening with your friends. Indulge in well-deserved rest and entertainment. Postpone family conversations for the evening because your personal life develops in a way that requires you to reconsider your relationship with your partner. Your sex life is also problematic. The reason this time is in you, because you do not feel loved enough and are locked in yourself.
SCORPION
You have to deal with problems in your workplace that you didn't expect, but there is no one to deal with. Try to prove to everyone that you are able to quickly resolve the most painful to finish the month with a decent income, good earnings and good mood. In the evening, resolve a family problem related to suspected infidelity. Harmonize family relationships. Make romantic appointments. No matter how tired and obsessed with your successes, do not miss the sexual pleasures that will power you.
Sagittarius
Keep calm in the workplace and work moderately. At the end of the business day, you will be pleased to earn income if you have not given up extra work. In the evening, pay attention to your spouse and your children, because you owe them their full-time employment. It is on this day that you are able to solve many family problems. Your spouse will cause you problems because of your unwillingness to travel and surrender to your feelings. Lovers can indulge in sexual pleasures. Non-married women can share their feelings.
Capricorn
If you are not hurting your job and can take a day or two off, do it without hesitation. Travel with family or friends to ease the strain and recharge. Accept additional job offers if they do so on this day. Women expect a new passion or flirtation. Men should be kept in touch with new friends or meeting old fans because they are in trouble. In the evening, be honest in your feelings. If shared, indulge in sexual pleasures.
Aquarius
An atmosphere of understanding in the workplace can inspire you and help you dismiss your tasks with ease. For all those involved in creativity, recognition and success add confidence. It is important to take into account the opinion of the person next to you, especially if you are not family and want to find your half. Stabilize your relationship at home. Don't get into dating, even if you're looking for your half. You will not miss sexual pleasures unless you are too stubborn and in tune with your partner's wishes.
FISH
Do not challenge your refusal to work and obey the demands of your supervisor so you do not lose your job. Your loved ones are hoping for dinner at home. They will feel offended if you stay late in your workplace, but act on the situation. In the afternoon, devote your time to solving family problems. Your feelings are shared. However, in the intimate relationship around you a violent passion. Do not expect quick fertilization if you are outbid.